How To Master Safari Tabs in MacOS Monterey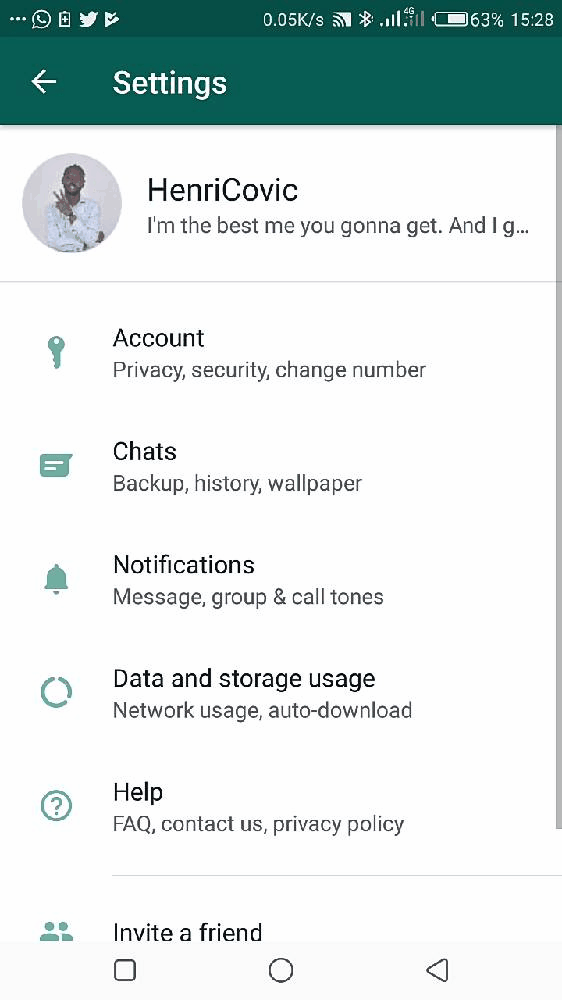 Reading Time:
5
minutes
SAFARI TABS: You can use and manage tabs in the Safari web browser on macOS in a variety of ways. You can make your web browser more effective and efficient in day-to-day use by tweaking a few settings hidden in preference windows and right-click menus.
When you start using Safari's Tab Groups, which were introduced with macOS Monterey, things start to get interesting. These allow you to organize your tabs into groups that are related to one another and then flip between them. For example, you might have one group with a few work-related tabs and a second group with news sites that you read on your lunch break.
All news tabs are hidden when you switch from your newsgroup to your workgroup. It's similar to switching between two different Safari windows, but it's a lot easier. Even better, all of your Tab Groups are synced across all of your Apple devices that share the same Apple ID.
READ ALSO: WhatsApp just solved the biggest problem for mobile platform hoppers
Of course, Safari tabs are much more than Tab Groups, and there are plenty of other valuable tips and tricks to learn along the road. In this lesson, we'll go over these as well, so you can get a lot more out of your online browser tab.
Step 1: Modify the tab's look.
Safari displays the URL bar above the row of open tabs by default. You may, however, combine the two so that clicking the active tab allows you to instantly type a new web URL into the tab.
To do so, go to your Mac's menu bar and select Safari > Preferences. Click Tabs in the Preferences pane, then Compact next to Tab Layout.
While you're there, double-check the other parameters. You may adjust how tabs operate, such as whether new sites open in tabs or windows, and whether the focus moves to a new tab immediately after it is opened.
Create a new Tab Group in Step 2.
In Safari on macOS Monterey, you can create a new Tab Group.
All of your tabs are bundled together in most browsers into one single stream. It's easy to lose sight of the various things you were working on in different tabs in scenarios like this. With its Tab Groups feature, Safari does things a little differently, allowing you to create named groups of tabs and switch between them with ease.
Click the sidebar button in the top-left corner, then the New Tab Group button on the right of the sidebar to create a Tab Group. Next, decide whether you want the Tab Group to include all of your open tabs or create a new, blank group. You're done once you've given it a name.
You can also create a Tab Group by right-clicking on any tab and selecting Move to Tab Group > New Tab Group from the context menu. Alternatively, open the sidebar, right-click the X Tabs button (where X represents the number of tabs active), and then select New Tab Group with X Tabs.
Step 3: Take control of your tab groups.
The tabs in your previous group will be replaced by those in the new group when you transition between Tab Groups. Don't worry, they're still there; they're just not visible. To switch Tab Groups, click the downward arrow next to the group's name in the top-left corner, then click the name of another Tab Group. Alternatively, you can use the sidebar to select a different Tab Group.
At any moment, you can add a tab to an existing Tab Group by right-clicking it and selecting Move to Tab Group, then selecting the destination group's name. Open the sidebar instead, then drag & drop a tab from the main window into the Tab Group you choose.
To remove a tab from a Tab Group while keeping it open, right-click it and select Move to Tab Group > X Tabs, where X represents the number of tabs in the group. This will place the tab at the top of the sidebar in an unnamed group of tabs.
Renaming a Tab Group is as simple as double-clicking its name in the sidebar or right-clicking it and selecting Rename. This only applies to groups you've formed; it doesn't apply to the X Tabs Group at the top of the sidebar. To completely eliminate a group, right-click it and select Delete. This closes all of the tabs in the group.
Step 4: Take a bird's eye view of the situation.
When you have a lot of tabs open at the same time, it can be difficult to find the one you want because tabs diminish in size as you have more open. There is, however, a simple way to see all of your tabs at once. Simply press Shift + Command, select View > Show Tab Overview, or click the Tab Overview button in the Safari window's top-right corner (it looks like four squares arranged into a larger square). All of your tabs will be shown as huge tiles. To make one of them the active tab, simply click it.
You can also use the overview tool to add a new tab to a Tab Group. When you open the overview, click the large Plus tile to open a new tab. Open the overview and start typing if you need to find a specific tab. The cursor will be active in the top-right Search Tabs box, and results will appear as you type.
Step 5: Rearrange and rename tabs
It's as simple as clicking and dragging a tab to a new location in the tab bar to reorder them. There is, however, a better, more orderly method to go about it. Right-click any tab, then choose Title or Website from the Arrange Tabs By menu. This will sort the tabs alphabetically by tab name (the title of the webpage that appears in the tab) or by the website address.
Step 6: Reopen any tabs or windows that have been closed.
Have you ever accidentally closed a tab? Don't worry, you can reopen it right away by hitting Command + Z. Continue tapping it to reopen new tabs.
Click History in the menu bar to see recently visited websites if you wish to reopen a certain tab. For a comprehensive list of recently closed tabs, go to History > Recently Closed. By clicking History, then select a date from the bottom of the menu, and selecting a tab, you can even reopen tabs from days ago.
Simply press Shift + Command + T to reopen a closed window, or go to History > Reopen Last Closed Window.
Bonus points
Do you want to switch between tabs quickly? To go along the row of tabs, simply press Command + Shift + Right Arrow or Command + Shift + Left Arrow. To navigate to the tab that corresponds to each number, press Command + 1 to Command + 9. Both of these Mac keyboard shortcuts will help you save time.
If you have numerous Tab Groups open when you close Safari, it's likely that you'll want to open them again when you open it again. Click Safari > Preferences in the menu bar, then click the General tab to guarantee they load when Safari starts. Click All Windows From Last Session under Safari Opens With.
Follow edgvio.com on Twitter, Facebook, Instagram and subscribe to our YouTube channel for modern technological news and reviews.