How To Upgrade Windows 10 To Windows 11 Full Guide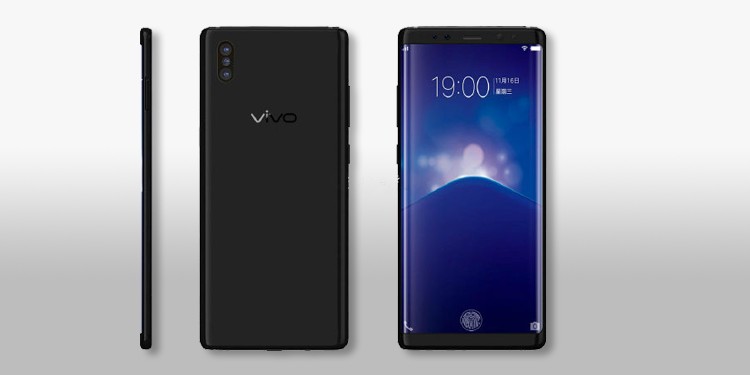 Reading Time:
9
minutes
Upgrade from Windows 10 to Windows 11: On June 16, 2021, Microsoft announced the new start on the official Windows Twitter account. However, Microsoft's official Windows 11 release date for the next version of Windows was missed. Nonetheless, they opted to hold the live event as soon as possible after learning that all of the features had been leaked online. "This Is Just the Beginning," Microsoft declared in a tweet. See what happens next on June 24th at 11 a.m. ET."
How to
Make the Switch from
Windows 10 to Windows 11
Even though the official version of Windows 11 will be launched later this year, anyone who wants to test the first preview copy of Windows 11 can join the Windows Insider Program.
READ ALSO: How Best Can We Support Black Owned Businesses?Begin With These 181 List
Even yet, there are a number of concerns that must be resolved before the website's official launch. UUP Dump, on the other hand, is an open-source platform that lets you download the Windows Insider preview build as well as ongoing updates directly from the Microsoft server.
When will
Windows 11
be
released?
Upgrade Windows 10 to Windows 11 is scheduled to be released on October 20, 2021, and will be available to the general public. Windows 10 and Windows 7 users will be able to download the operating system through the Update Centre.
System requirements
for
Windows 11
1 CPU: 1 GHz or faster on a suitable 64-bit processor or System on a Chip with 2 or more cores (SoC)
2 GB RAM (memory)
3 Storage: A storage device with a capacity of 64 GB or more is required.
4 System firmware: UEFI (Unified Extensible Firmware Interface), Secure Boot Capability
Version 2.0 of the Trusted Platform Module (TPM).
6 Graphics card with DirectX 12 support and WDDM 2.x
7 Display: >9″ with high-definition resolution (720p)
8 Internet connection: For Windows 11 Home setup, you'll need a Microsoft account and internet access.
Follow the steps below to obtain the Windows 11 Insider Preview ISO file.
1 Go to the Uupdump.Net website.
2 In the Quick options section, select either x64 or arm64 next to the Latest Dev Channel build (x86 is not available at the time of writing this post). (A 64-bit CPU is referred to as x64, whereas a 32-bit processor is referred to as x86.)
3 Select Cumulative Update for Windows 11 from the menu on the next screen.
4 After selecting a language, click the Next button.
5 On the Next site, select the versions to include in the ISO file, then click Next.
6 On the next page, select "Download and convert to ISO" from the Download method drop-down menu.
7 Select the "Create Download Package" option to get the packaging tool and the Windows 11 ISO file.
8 Once the packet has finished downloading, extract it into a new folder on your Desktop.
9 Open a new folder and double-click the uup download windows.cmd file to begin the download.
10 After all of the files have been received, the uup download windows script will start producing the ISO file.
11 Once this step is complete, the Windows 11 Insider Preview ISO file will be present in the new folder.
You may now install Windows 11 on your computer and try out the new software features.
Windows 11's
Newest
Feature
When comparing this version of Windows to Windows 10, we will notice a number of improvements. The new Windows, also known as Windows 11, will feature a new user interface, a new store, and other features.
The
New
User Interface
in Windows 11
The first change we've seen with the new Windows is a modification in the user interface. With this upgrade, the icons will be updated. Rounded corners are expected on tiles and program windows. The Windows take on a new design as a result of this.
A floating taskbar menu will be implemented. The start menu, action center, and menus will be separated from the taskbar in the design. With this upgrade, the action center will be altered as well. The design of the upcoming Windows 11 will be similar to that of Windows 10X.
Added
a new dashboard
Upgrade from Windows 10 to Windows 11: A new dashboard is promised in Windows 11. You can check out the apps you're using and get a quick overview of your Microsoft account using this dashboard. Users will have access to upcoming calendar events, recent documents, to-do lists, and other information.
The Microsoft Store's user interface in Windows 10 will change. The windows will have a pleasing design. There will also be some changes for app developers that post their apps to the Microsoft Store.
On Windows 11,
you can
run Android apps.
Users of Windows will now be able to run Android apps on their computers. In Windows 11, Microsoft integrated the Amazon App Store into the Microsoft Store. Users must first download the Amazon App Store before downloading and installing Android apps on their PCs.
Section
of
Widgets
A new widgets section has been added to Windows 11, which can be accessed from the taskbar. The widgets section will display information such as news, weather, a calendar, your to-do list, and more. Users will be able to personalize the widgets area according to their preferences.
Layout
with
Snaps
This is one of the most useful features for users who collaborate on different apps. You can use this feature to organize the apps you're using on your screen so that you can utilize them all at the same time.
You may also create a group of snaps that you can view later from the taskbar.
Microsoft Teams
integration
Microsoft Teams has also been integrated into Windows 11. Microsoft Teams may now be accessed straight from within the system, allowing you to communicate with users quickly. Microsoft Teams will be accessible from the taskbar.
Gaming Performance
Improvements
New gaming features are included in Windows 11. It improves the gaming performance of your PC. On a PC running Windows 11, you can experience enhanced graphics when playing games. It also includes an Xbox Game Pass subscription, which provides you access to a library of over 100 high-quality titles.
Is
It
Going to
be Called Windows 11?
Nothing can be said about the new Windows update's name. Sun Valley Update is the name of the update as of right now. There is some confusion about the name of the new Windows update because Microsoft stated when Windows 10 was released that it would be the final version of Windows.
Windows 11
Frequently Asked Questions
Note that the information in these FAQs is based on what is currently available on various platforms, as well as what we know and have concluded from our previous experience with Microsoft and Windows. The event will take place on June 24th, which is next week. Keep an eye out for more information.
Will Windows 11 be

the

name

of the

new version?
Upgrade from Windows 10 to Windows 11: Yes, Microsoft has officially named the next version Windows 11.
Despite the fact that Microsoft's latest version of Windows OS is set to be released in less than a week, the name has yet to be confirmed. However, everyone refers to it as Windows 11, which is understandable.
Let us remind you about Windows 9 in case you forgot. After Windows 8.1, many expected Windows 9, but Microsoft chose to skip a number and call it Windows 10. Although there were numerous theories as to why Microsoft skipped the sequence, none of them were ever confirmed.
It's worth noting that Microsoft has already announced the official support for Windows 10 Home and Pro's expiration date. Given the company's history and previous naming conventions, Windows 11 appears to be the most likely name for the new version.
Is

the

Windows 11 Leak

Legit?
Nothing, according to the official statement. Yes, we have already tried it on our personal computers using a virtual machine and a fresh installation, according to an unofficial statement. It appears to be quite real, based on our own experience.
Is it possible to get

Windows 11 for free?
Upgrade from Windows 10 to Windows 11: Yes, you can upgrade from Windows 10 to Windows 11 for free, according to the official statement.
Microsoft has yet to reveal pricing information or whether the upgrade will be paid or free. However, some experts believe that existing Windows 10 and Windows 8.1 users will receive a free upgrade. You cannot, however, upgrade directly from Windows 8 to Windows 11. Of course, first-time or new users will need to purchase a license.
What Will the

Cost

of a Windows 11 License Be?
Microsoft has yet to confirm whether or not it will maintain the same pricing structure as Windows 10.
For your information, the Home edition of Windows 10 costs around $139, while the Pro edition costs $200. On the Official Website, you can see the complete list of prices.
When

Does

Microsoft

Expect to

Release Windows 11?
Upgrade from Windows 10 to Windows 11: On June 24, 2021, Microsoft announced Windows 11. However, no official date for the release of the stable version has been set. The update is scheduled to begin in early 2022. You should be able to install Windows 11 Insider Preview next week if you are an Insider Preview user. To get the update, you must choose the Dev Channel. Beta Channel users, on the other hand, will begin receiving the same update in late summer. Meanwhile, get ready for the Insider Preview build to arrive and be prepared when it does.
The Microsoft event will take place on June 24, 2021. Hopefully, Windows 11 will be announced and released on the same day. Although it has not been confirmed, there is a chance that, like with Windows 10, they will release the beta version (Insider Preview) first.
Is Windows 11 a Better

Operating System

Than Windows 10?
Download the free Windows 11 ISO 32-bit 64-bit file Update: Since the stable version of Windows 11 has yet to hit the market, it is too early to say whether it is better than Windows 10. Several major and minor feature updates have polished Windows 10 over the last 5-6 years. Even if Windows 11 is released on June 24, fixing major bugs may take some time.
According to the leaked ISO, the overhaul is minor and consists mostly of UI tweaks. It's unclear whether Microsoft has planned any major updates or features for Windows 11 that would make it worthwhile to upgrade.
What Happens If Windows 10

Becomes Outdated?
Windows 10 will be supported by Microsoft until October 24, 2025. After the deadline has passed, Microsoft will no longer provide security patches or other updates for Windows 10. However, you may continue to use Windows 10 at your own risk, just as many people continue to use Windows 7 despite Microsoft's decision to end official support last year.
Is It

Really

Worth It to

Upgrade

to Windows 11?
Windows 11 includes a number of new features as well as a slightly revised user interface. New themes/wallpapers, a redesigned Start Menu and Taskbar, an in-built Windows Terminal, and so on are among the features. If you believe these new features are sufficient, you should upgrade from Windows 10 to Windows 11.
Because Windows 10 is vastly different and feature-rich, it will be a significant upgrade for Windows 7/8/8.1 users.
Will Windows 10X

be the successor to

Windows 11?
Despite the fact that Windows 11 looks very similar to Windows 10X, Microsoft canceled it just a few months ago. Windows 10X was designed to be a lightweight operating system for dual-screen devices, whereas Windows 8.1/10/11 is designed for regular workstations. Microsoft appears to have changed its mind.
Is It Possible to

Install Windows 11 on My

Computer?
Upgrade from Windows 10 to Windows 11: To install Windows 11 on your computer, you'll need Trusted Platform Module (TPM) 2.0, according to Microsoft. You can check if your PC is compatible with Windows 11 by downloading The PC Health Check App. You can, on the other hand, use the WhyNotWin11 app to figure out why your PC isn't compatible with Windows 11.
Because of the Trusted Platform Module (TPM) 2.0 and Secure Boot support that are required to run Windows 11, there's a chance you'll have a compatibility issue. Even the leaked Windows 11 ISO file necessitates the installation of TPM 2.0 and Secure Boot. However, once Microsoft releases the official ISO, it will be confirmed.
Is it possible

to

upgrade

to Windows 11 from

the

Windows Settings

menu?
Upgrade from Windows 10 to Windows 11: Yes, the update can be found in the Windows 10 Settings panel. To find out if the update is available for you, press Windows+I to open Windows Settings, then go to Update & Security > Windows Update and click the Check for updates button. However, in order to receive the update, your PC must meet the hardware or system requirements.
It's possible that you won't be able to update to Windows 11 through Windows Settings. To get Windows 11, you may need to use the Windows Update Assistant or the Media Creation Tool. The reason for this is that this isn't a regular upgrade, but rather an OS version that needs to be installed.
What Are Windows 11's System/Hardware Requirements?
a Processor with at least 2 cores and a clock speed of 1GHz or faster
b 64-bit system architecture Display: 720p (1280720 pixels) with a minimum screen size of 9 inches
c Graphics card: DirectX 12 graphics with WDDM 2.x support
d 4 GB RAM
e Memory: 64 GB
f Firmware: UEFI with Secure Boot enabled
Version 2.0 of the Trusted Platform Module
However, even if their systems do not meet the minimum hardware requirements, Microsoft will allow Insider Preview users to install Windows 11 for a limited time.
Will Windows 11

be the successor to

Windows 10?
Windows 11 will almost certainly replace Windows 10 in the near future, as Microsoft has already announced the end of support for Windows 10.
In light of this, it appears that Microsoft will continue to support Windows 11 for some time. You don't have to be concerned until October 14, 2025.
How Long Will Windows 11 Take to Install?
It'll take longer than a typical feature update. It is entirely dependent on the speed of your internet connection. If you want to finish everything quickly, you should choose a fast internet connection.
Is it possible to

revert

to Windows 10 after

a Windows 10

upgrade?
Yes, you have ten days to downgrade from Windows 11 to Windows 10. Following that, you'll need to reinstall Windows 10 from scratch. You must back up your data before downgrading in this case.
Follow edgvio.com on Twitter, Facebook, Instagram and subscribe to our YouTube channel for modern technological news and reviews.