iOS 12: The New Things We Care About!
Reading Time:
3
minutes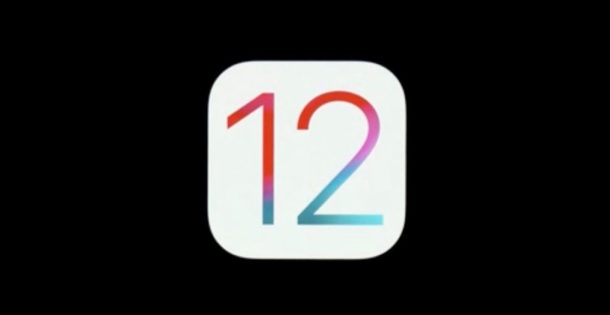 On 4th June, during the Keynote of Apple's WWDC, they announced the iOS 12, which came with a ton of great new features and a promised performance improvement. So when you install iOS 12 later this year you will notice new things like Screen Time, Memoji, Group FaceTime, and grouped notifications. So without wasting time lets get into these features.

 
IMPROVED PERFORMACE
With iOS12 Apple have shifted their attention more towards perfomace particularly on older devices, increasing performance on those iPhones and iPads by as much as 40%. Federighi also said that in Apple's tests on an iPhone 6 Plus. You can also expect faster app launches as well as a faster keyboard and more on devices going all the way back to the iPhone 5s.
Augmented Reality
Apple also announced a new version of its ARKit with improved face tracking, 3-D object section and "shared experiences" — so people around you can share the same AR experience on their iOS devices. As part of the new changes, Apple is introducing a new app called Measure, which uses augmented reality capabilities to take measurements of objects, lines, and rectangles, and developers can build richer augmented reality experiences using all of the new tools.
GROUPED NOTIFICATIONS
Finally! Apple decided to deal with their messy notification problem. With iOS 12 you will be getting grouped notifications so you'll be able to interact with or dismiss multiple notifications from the same app at once just like on Android.  Apple is also giving users more authority over which apps are allowed to send notifications that vibrate their phone. "Quiet" notifications will show up in Notification Center, but not on your lock screen.
SIRI
With this update Siri gets some improvements that makes it more nicer and a bit more smarter. A new feature, called 'Shortcuts', integrates with apps to build bespoke voice commands. An example given used the Tile Bluetooth tracker, letting you create a voice command like "find my keys" to activate the Tile app locator feature. This features will be identified with an 'Add to Siri' option within apps, while you can also train the voice assistant to trigger a series of commands with custom commands – for instance, setting up a routine that would both message a spouse and adjust a connected thermostat when you tell Siri you're "heading home".
FaceTime
Its now possible to have group video calls on FaceTime and this group can get as large as 32 heads at the same time. Well personally I don't see myself using this "group" feature but it's good to have it for those who need it.
Animoji And Memoji
These two are currently exclusive to the Iphone X. Most of you are already away what Animoji is, but this time they added 4 new animojis (that'soala, tiger, ghost, and T. rex) and they have really improved on the eye tracking and you can even stick out your tongue just like you'd do on Snapchat. And with Memoji, it works like the Animoji but this time you customize it to match your personality and mood. Animoji is more like Bitmoji  made by Apple.
And Many Many More
There were alot more improvements to the iOS 12 but these were the ones that got my attention or Im really excited about. But hey you can head to their site to get the complete changelog of the update and if you would want install the beta on your device, head to this page to know how to get it done