Android Q Beta 3 – What's New?
Reading Time:
3
minutes
Android's tenth release, vaguely codenamed "Q" is almost fully upon us. With this being the tenth version of Google's operating system, and with Android currently running on 2.5 billion phones worldwide, they are pulling out all the stops to make sure this is their best release yet.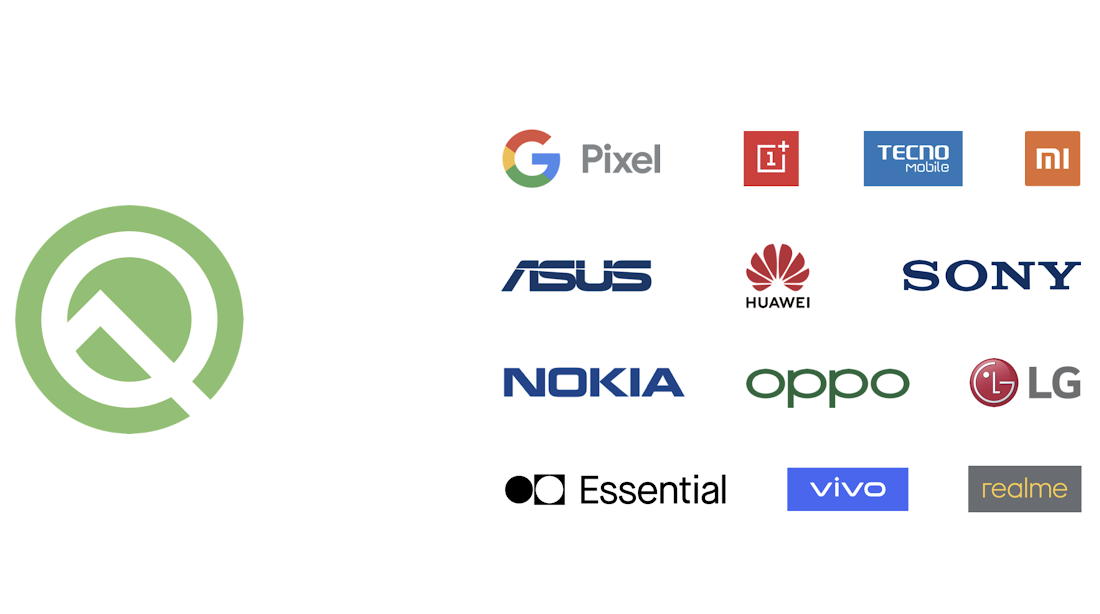 Android Q Beta 3 is currently available for 21 devices from 13 brands, including all Pixel phones, over double the number from last year. Brands like Huawei, Xiaomi, Essential, Realme, Nokia, Tecno, Sony, Vivo, Oppo, OnePlus, Asus and LG are some of the names with the prototype software. At the Google I/O event 72 hours ago, Google made us know some of the new features of Android Q Beta 3 and we will discuss them right here.
Privacy
Android Q is going very big on privacy this year, utilising a reworked UI system and restricting which apps can use data. Android Q also prevents apps from sporadically launching in the background. To prevent tracking, Android Q is limiting access to non-resettable device identifiers such as the IMEI number, serial number and other such identifiers. Security Android Q sports an extended biometric prompt to support biometrics at a system level. It also has an extended support for passive authentication like Face unlock, as well as an implicit and explicit authentication flow in which when a transaction is being carried out, the user must explicitly confirm it.
Project Mainline
Android Q introduces a whole new approach to patching code issues Google identifies in the OS. Instead of waiting from a specific update from the device manufacturer, which may take some time and hamper security, Google can directly fix these issues directly from Google Play, meaning devices will be kept consistently up-to-date and ultimately secure.
Foldables
Android Q has an integrated system to ensure that display continuity on foldable devices remains seamless and without any logistical issues. The transition from a folded phone mode to a tablet mode will be smooth, even when playing games, ensuring that apps know when they have focus and which mode they need to be in.
5G Support
Android Q adds platform support for the new generation of connectivity, 5G. It is equipped with an API to help devices adapt to 5G and ensure a rich and immersive experience when using this network.
Live Caption
One of the ground-breaking innovations in Android Q is Live Captions, which utilises speech recognition techniques to provide on-screen captions to those who need them. Not only will this work with any media playing on the device, it will also work completely offline which is very impressive.
Dark Theme
This has to be the most requested features on Android and finally it is here in Android Q. Android Q's dark mode can be activated by going to Settings then to Display, using the new Quick Settings tile, or activating the Battery Saver mode, which automatically switches on the Dark Mode. It also comes with a Forced Dark Mode, where Android Q makes a dark version of third-party app themes, ensuring a streamlined experience.
Gestural Navigation
Users of Xiaomi devices will be very happy with the reworked full screen gesture settings in Android Q. Completely removing the Navigation Bar, swipes on the edge and the bottom of the screen can be used to go back and home. This ensures an immersive full screen experience. This mode can be activated by going to Settings, then System, then Gestures.
Focus Mode
Following on from the great work in Android Pie, Android Q is trying to ensure that users use their phones in a balanced way. Focus Mode is designed to silence any apps you feel might be a distraction, effectively pausing them until you are ready to attend to them.
Family Link
This is a new feature designed for parents who want to ensure their kids don't get too engrossed in their new devices. Using family link, parents can set restrictions on the amount of screen time or app time, and also gives the opportunity to set a bedtime where the device will power off automatically.
Dynamic Depth For Photos
Apps can now request JPEG, XMP metadata which gives a higher control of the bokeh effect, offering a more dynamic experience. It can also be used to create 3D images or support AR photography uses.
To get Android Q Beta 3, if you are using a supported device, you can just visit this link to enroll in the Beta program and enjoy these wonderful new features. Android's tenth version looks set to be its best ever.