Samsung Galaxy Z Flip4 and Galaxy Z Fold4 Event : August 2022 Unpacked!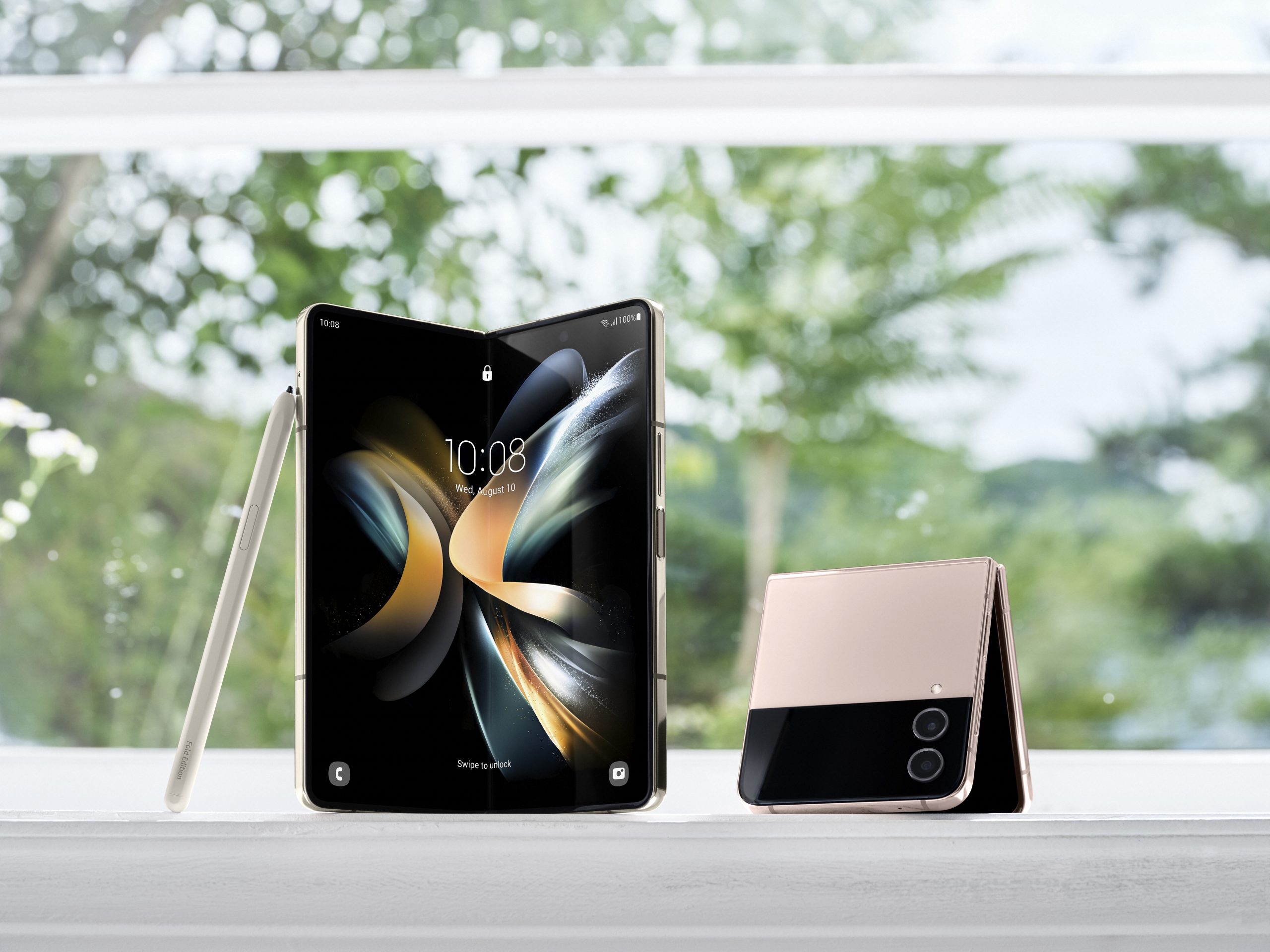 Reading Time:
4
minutes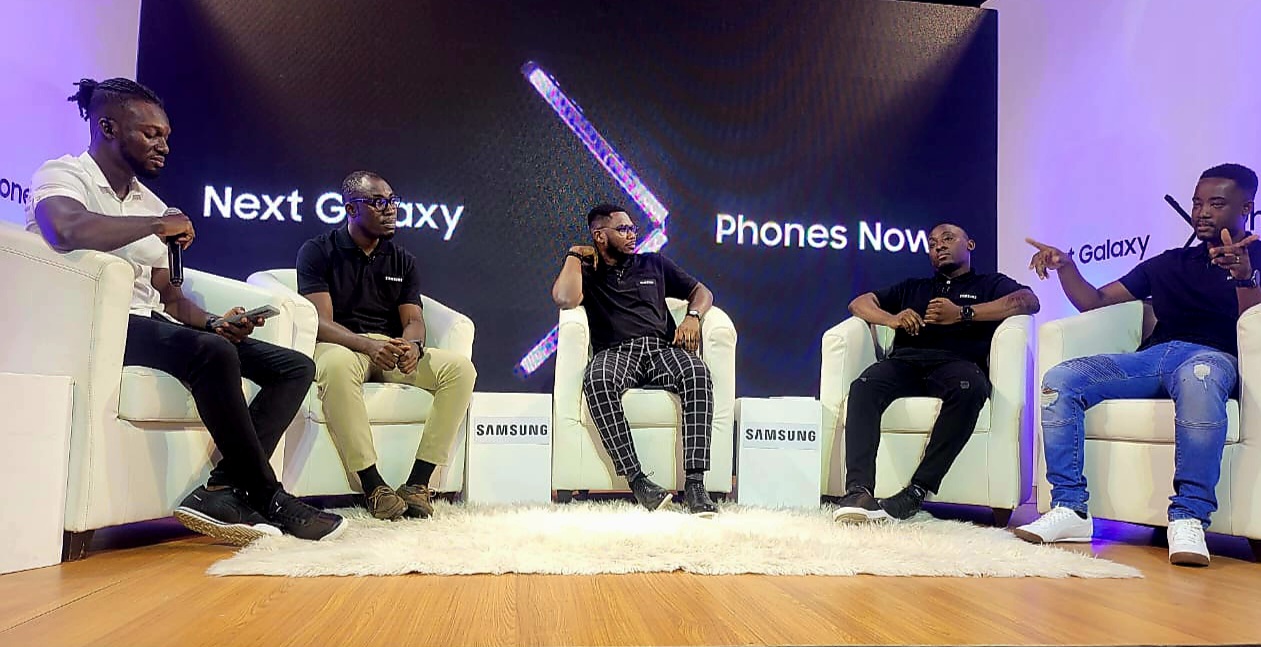 Galaxy Z Flip4 and Galaxy Z Fold4 are the latest iterations of revolutionary foldable smartphones from Samsung. Both devices offer flexible form factors, individualized user interfaces, and improved performance. The Galaxy Z series, now in its fourth generation, keeps challenging the status quo to create innovative, significant interactions that improve daily living.
The basis for the Samsung Galaxy foldables' construction is our openness concept, which opens up new opportunities and allows for total customization inside and out. According to Dr. TM Roh, President and Head of Mobile eXperience Business at Samsung Electronics, "The next foldable devices offer unrivaled mobile experiences that satisfy the needs of our most dynamic users. They were developed in partnership with our world-class partners." "Through our consistent emphasis, interest in foldables keeps increasing. We successfully transitioned this category from a cutting-edge initiative to a widely used product lineup.
Every component in both form factors has been meticulously examined to give a genuinely optimized experience and guarantee that every consumer has a device that meets their demands. This is a tribute to Samsung's commitment to excellent craftsmanship. The Galaxy Z Flip4 expands on the popularity of Samsung's classic form factor by preserving its ultra-compact size while introducing crucial features including an improved camera experience, a larger battery, and enhanced customizability. The Galaxy Z Fold4 offers users the most complete smartphone experience offered by Samsung to date, including shape-shifting design, immersive displays, and PC-like multitasking features, in addition to advanced camera technology and potent mobile processors. This device opens up new opportunities for users.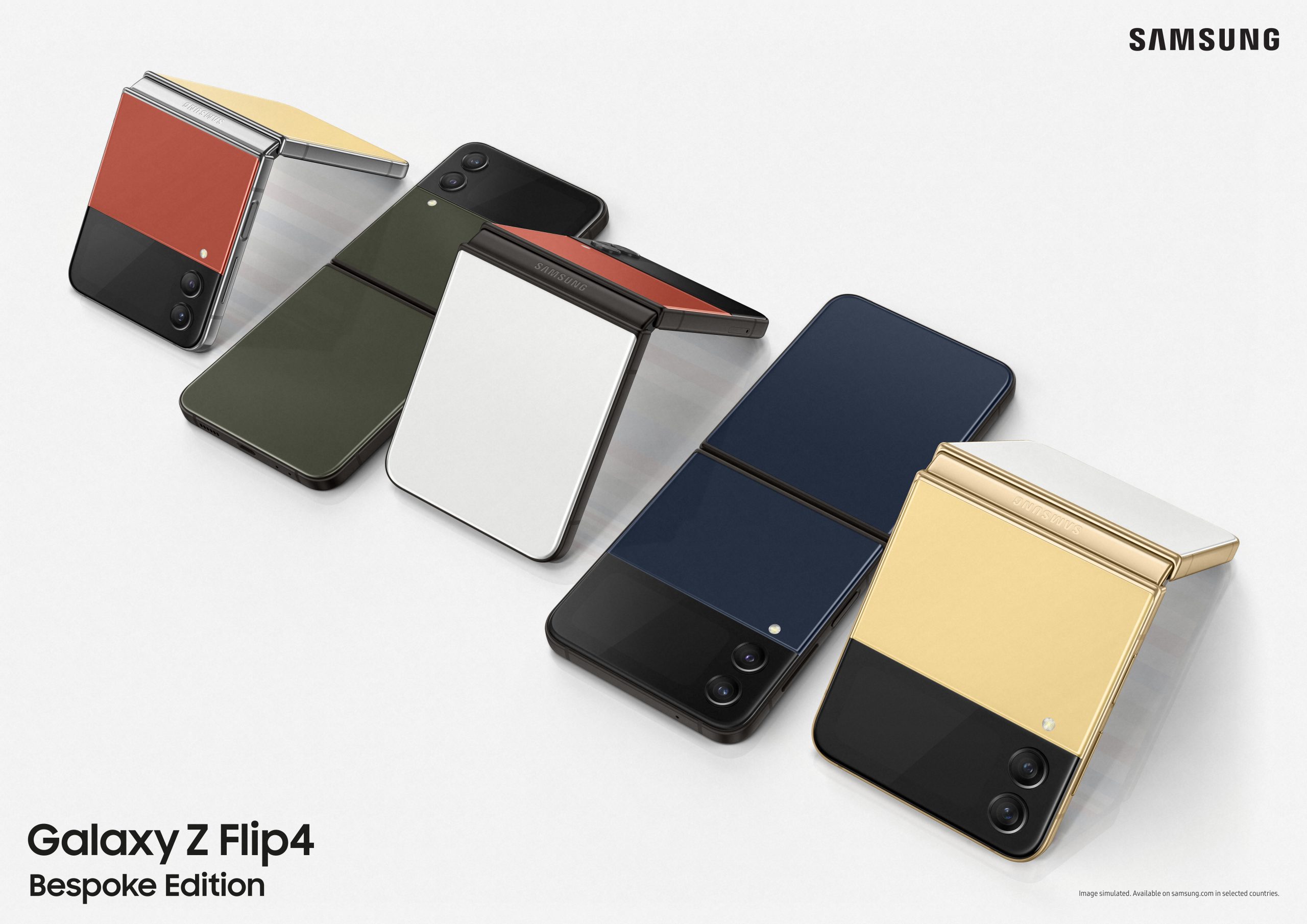 Inside and Out, the Galaxy Z Flip4 Is the Ultimate Self-Expression Tool.
The Galaxy Z Flip4 improves the features that our consumers love, making it the best instrument for expressing oneself. By partially folding Z Flip4 to activate FlexCam, you can shoot hands-free video or take full group selfies at different angles thanks to its innovative clamshell design.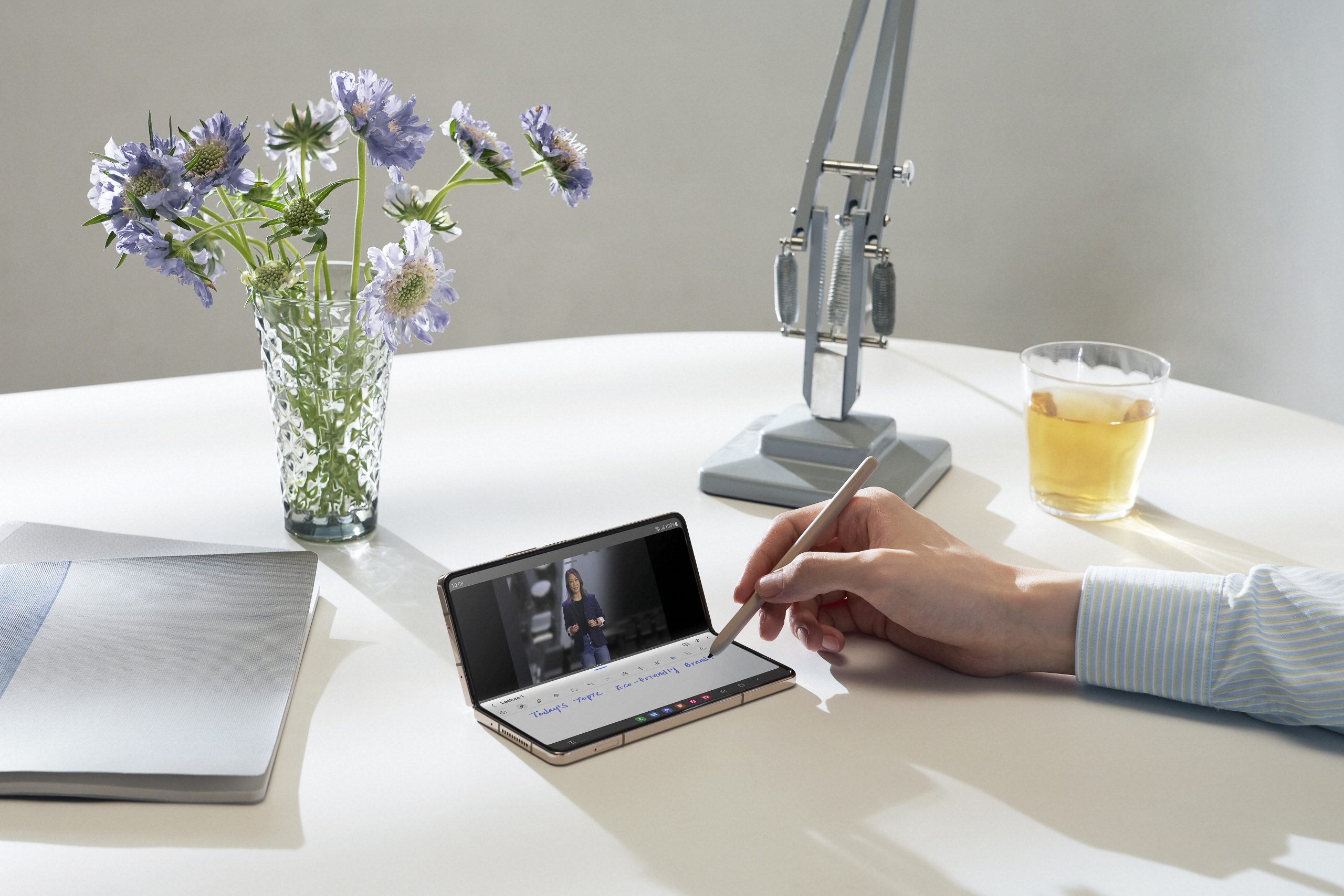 The Multi-Tasking Powerhouse with Ultimate Performance, the Galaxy Z Fold4
Our most potent smartphone to date is the Galaxy Z Fold4, the product of Samsung Galaxy's ongoing smartphone innovation. With the help of Samsung's combined mobile technology experience, Z Fold4 has been developed to be more functional whether it is opened, closed, or in Flex mode.
Z Fold4 makes multitasking simpler than ever so users can accomplish more while on the go. The new Taskbar offers access to your favorite and most recent apps and has a layout similar to your PC. New swipe motions make multitasking easier to understand. Split your screen in half or instantly switch full-screen apps to pop-up windows for extra multitasking options.
To provide the level of durability people expect, both inside and out, Samsung continues its path of barrier-breaking innovation. The Z Flip4 and Z Fold4 are our hardest foldables yet thanks to their Armor Aluminium frames and hinge covers as well as their special Corning® Gorilla® Glass Victus®+ on the Cover Screen and Rear Glass.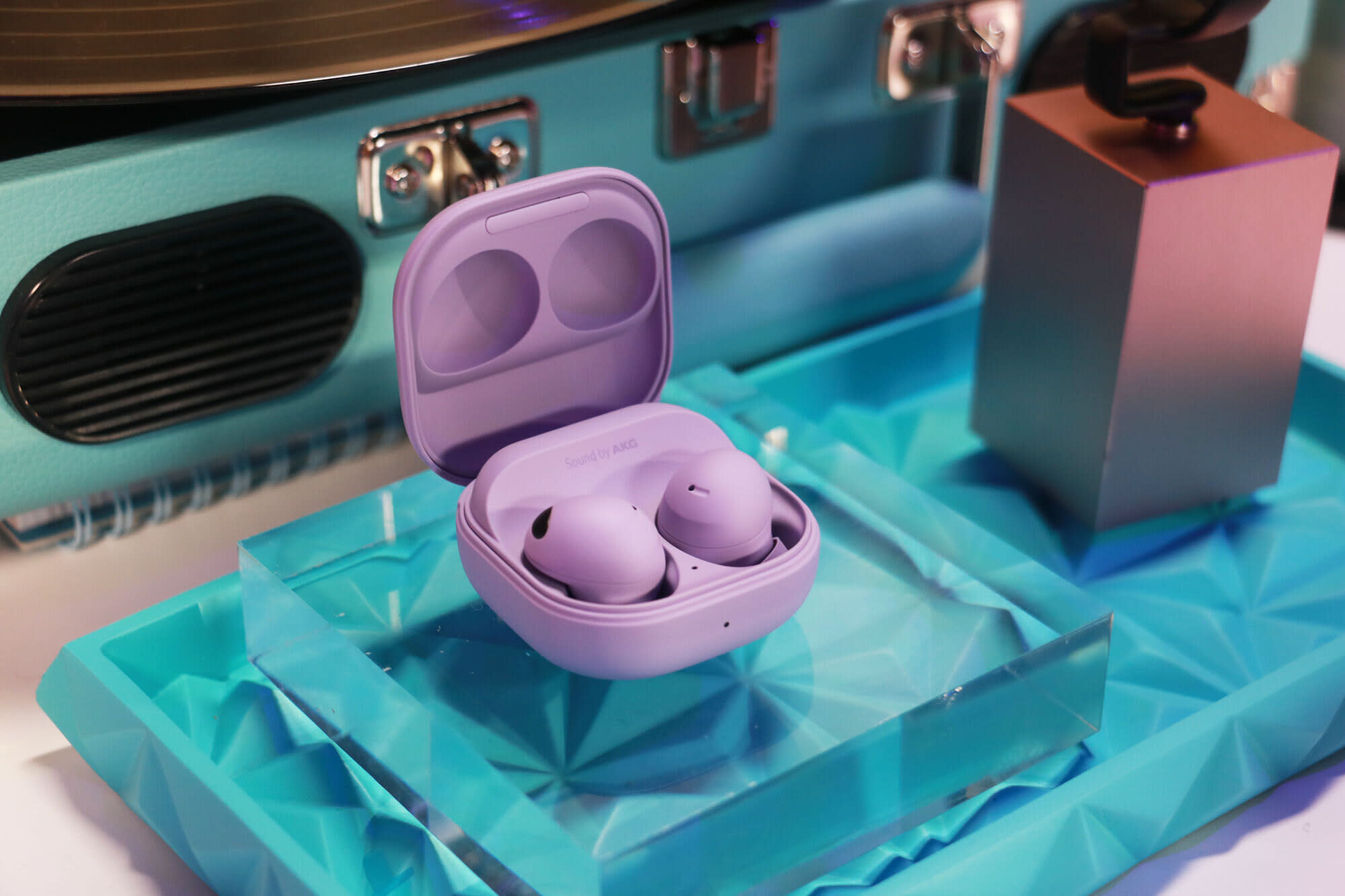 Premium Design with the Best Listening Experience: Galaxy Buds2 Pro
Galaxy Buds2 Pro, Samsung's latest top-of-the-line earbuds, are a new addition to the Galaxy Z series. They offer Samsung's most immersive wireless music experience with a new, compact form and seamless connectivity that is ideal for any area of your daily life.
Users of the new Buds2 Pro can disconnect from the outside world while remaining connected to their daily lives.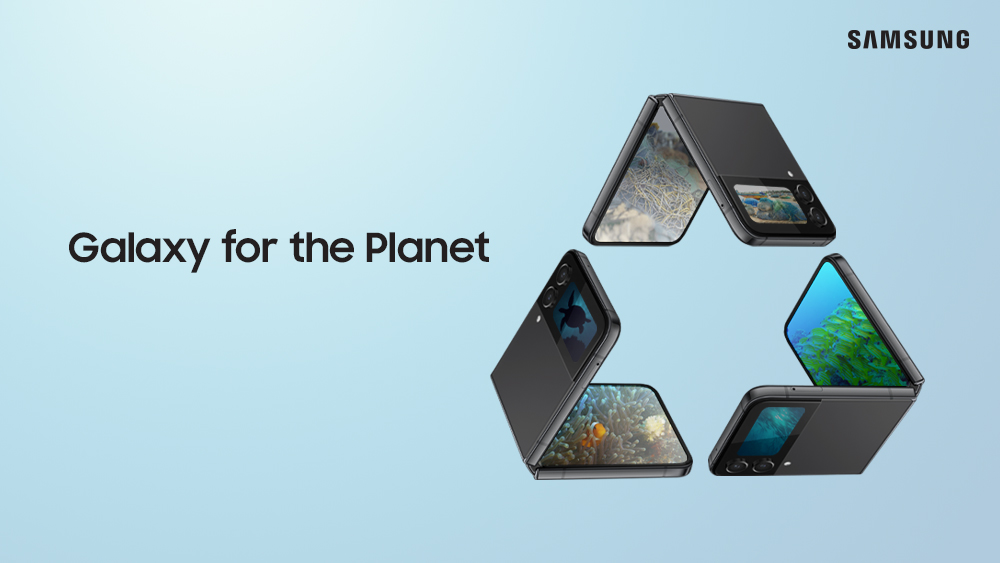 Galaxy for the Planet
Since the launch of the Galaxy S22 series, Samsung has incorporated recycled materials not just in our packaging, but also in the hardware of our new products. These are the first steps in our Galaxy for the Planet initiative, which includes our continued incorporation of recycled plastics and the creation of new materials in partnership with sustainability partners.
Availability
Galaxy Z Flip4 complements users' styles with premium designs in legacy colors: Bora Purple and Graphite, and new colors: Pink Gold, and Blue. The Galaxy Z Fold4 and Standing Cover with Pen case are offered in elegant colors that include GreyGreen, Beige, and Phantom Black.
The Galaxy Z Flip4 and Galaxy Z Fold4 will be available for pre-order in Ghana from 22nd August. Customers who pre-order either Galaxy Z Flip4 or Galaxy Z Fold4 will receive one complimentary year of Samsung Care+, delivering protection against drops or cracked screens with Samsung expert support in 51 countries, Galaxy Buds2,  a Clear Cover with Ring for the Galaxy Z Flip4  or a Standing Cover with S Pen for Galaxy Fold4 and customers will also enjoy 3 months of ad-free music listening with Spotify Premium.