Reading Time:
2
minutes
Hey people, we are a little over two weeks into the new year and there is nothing too late when trying to meet your new year resolutions.
Having to worry about how to correctly and accurately find out how much you spend on various activities? Well look no further, ctekgh has the right solutions for you.
We discuss two apps that can help you curb profligate spending.
Spending Tracker
This application basically allows you to document any spending you have made daily or monthly and sums it up at the end of the month. It is a free to download app available at the google playstore for android users and for ios store. You can customize the various segments to you areas of spending. This app is highly rated and does not have over One million downloads for nothing. This app has you expenses explained in a chart or graphs form for easy understanding. You have got to check it out , really helps . It has a brown wallet with a few 100 dollar bills sticking out .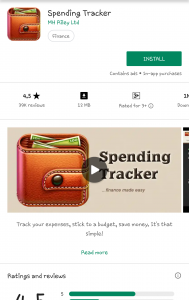 MoneyWise
Another one of many finance applications that help to record your expenses on a monthly basis. There are segments or places for things like utility bills, transport, savings, food etc. I suggest this for anyone who wants to track their spending this year. It is free to download but for advanced features, you will have to purchase the paid version at GH¢ 24.00. This is available for both android and ios phones. It has about some 500 thousand downloads so you might want to check it out. This can be identified with a green background with a white dollar sign for the logo. At the end of the month, you have statistics delivered to you in the form of graphs or a pie chart.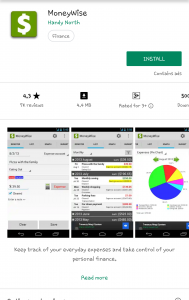 I hope you find these applications useful and it helps you take concrete steps to manage your monies wisely.