iPhone 13 vs. Samsung Galaxy S21: Which Do You Prefer?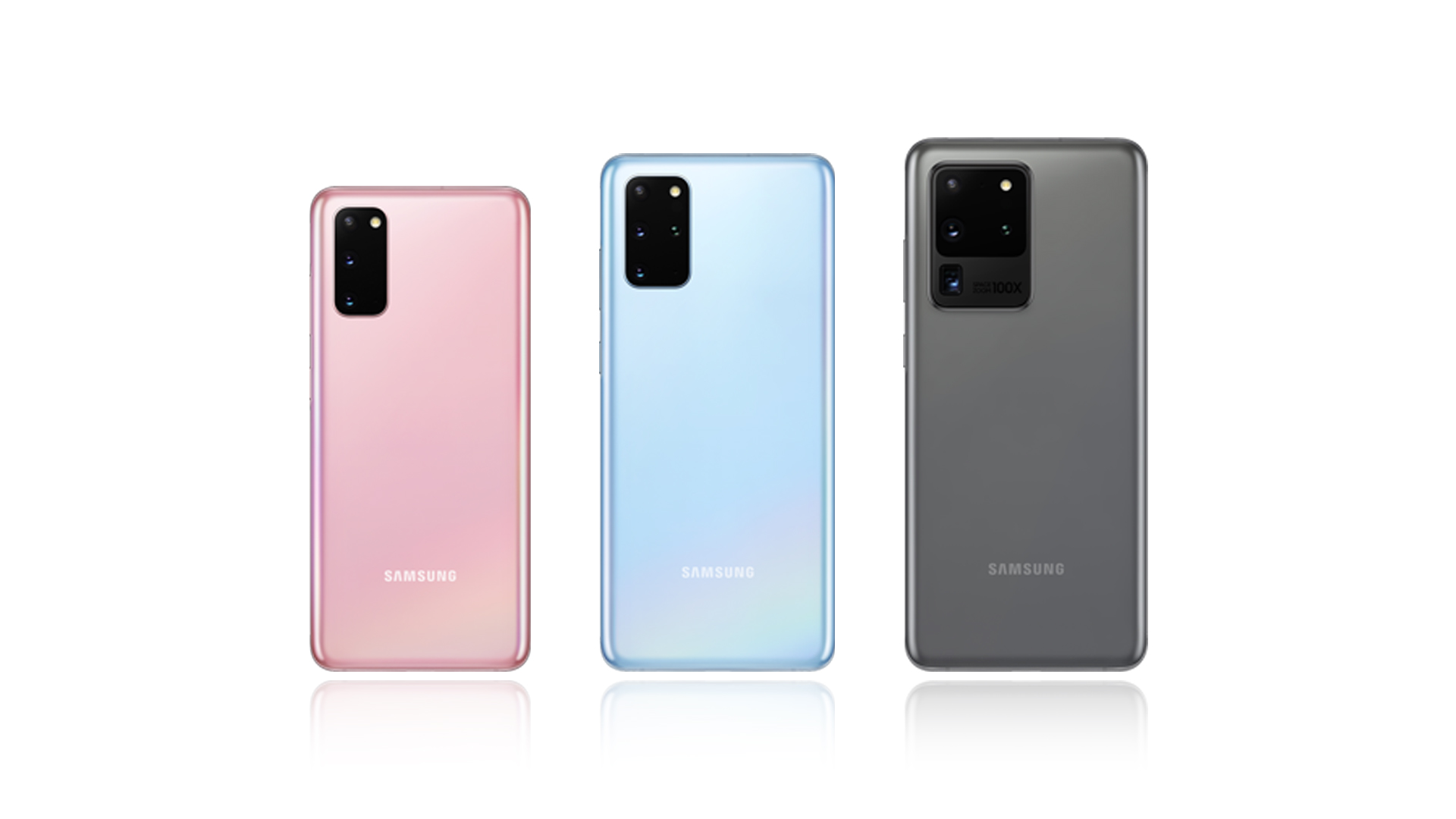 Reading Time:
7
minutes
The iPhone 13 has arrived, bringing with it a slew of new features and enhancements over its predecessor, the iPhone 12. It has a new, more powerful processor, more internal memory, a larger battery, and even a notch that has been narrowed. Leaving aside the Pro and Pro Max variants, it is Apple's best smartphone to date and one of the best smartphones you'll likely discover.
Of all, we live in a Golden Age for premium smartphones that pack the power of a laptop into a small package, so the iPhone 13 won't be alone. Its most noteworthy competitor is undoubtedly the Samsung Galaxy S21, which offers a significant improvement over its predecessors while remaining cheaper than previous entrants in the long-running series. It's one of the best not-too-expensive phones around right now, just like the iPhone 13.
Which flagship smartphone is better: the iPhone 13 or the Samsung Galaxy S21? In order to address this question, we put the two devices through a thorough head-to-head comparison. We examine their technical specifications, designs, displays, performance, cameras, software, and pricing. This should assist you in determining which of these two phones is the better flagship for you in 2021.
Specs
iPhone 13
Samsung Galaxy S21
Size
146.7 x 71.5 x 7.7mm (5.78 x 2.81 x 0.30 inches)
151.7 x 71.2 x 7.9mm (6 x 2.8 x 0.31 inches)
Weight
174 grams (6.14 ounces)
171 grams (6.03 ounces)
Screen size
6.1-inch Super Retina OLED
6.2-inch Dynamic AMOLED
Screen resolution
2532 x 1170 pixels (460 pixels per inch)
2400 x 1080 pixels (421 pixels per inch)
Adaptive 48-120Hz refresh rate
Operating system
iOS 15
Android 11 with One UI 3.1
Storage
128GB, 256GB, 512GB
128GB, 256GB
MicroSD card slot
No
No
Tap-to-pay services
Apple Pay
Google Pay, Samsung Pay
Processor
Apple A15 Bionic
Qualcomm Snapdragon 888
RAM
4GB
8GB
Camera
Dual-lens 12-megapixel wide and 12MP ultrawide rear, 12MP TrueDepth front
Triple lens 12MPp wide, 12MP ultrawide, and 64MP telephoto rear
10MP front
Video
4K at up to 60 fps, 1080p at 240 fps
8K at up to 30 fps, 4K at up to 60 fps, 1080p at 240 fps
Bluetooth version
Bluetooth 5.0
Bluetooth 5.1
Ports
Lightning connector
USB-C
Fingerprint sensor
No, FaceID instead
Yes (in-display ultrasonic)
Water resistance
IP68
IP68
Battery
3,240mAh

Fast charging (20W charger sold separately)

MagSafe wireless charging (15W)

Qi wireless charging (7.5W)

4,000mAh
25W wired charging (No charger included in the box)
15W wireless charging
Reverse wireless charging
App marketplace
Apple App Store
Google Play Store
Network support
All major carriers
All major carriers
Colors
Black, blue, green, white, and red
Phantom Grey, Phantom White, Phantom Pink, Phantom Violet
Prices
$799+
$900
Review score
News
3.5 out of 5 stars
Design, presentation, and long-term use
Anyone expecting Apple to give the iPhone 13 a new design is likely to be disappointed. It appears almost comparable to the iPhone 12 from last year, with the same flat-edged sides first seen on current iPad Pro models. The only noticeable difference is that the notch — which punctuates the otherwise continuous edge-to-edge display — has been narrowed somewhat, and the two lenses on the phone's back have been rearranged diagonally rather than vertically.
The Galaxy S21, on the other hand, has seen minor cosmetic changes. It boasts a nearly bezel-less front with a punch-hole selfie camera in the top centre of the display, and the rear camera module is perfectly merged into the back frame. It looks much slimmer than the S20, and many will find it more appealing and elegant than the iPhone 13, which is probably a tad conservative. The S21's plastic back, on the other hand, may detract from its aesthetic appeal, whilst the iPhone 13's glass back enhances its distinct appearances. Both devices are around the same weight and have similar proportions, so they're about the same amount of fun to use.
READ ALSO: Amazon's Halo Band Can Share Your Heart Rate To Other Apps And Workout Equipment
In terms of display, the two phones are also a good match. The Galaxy S21 has a 6.2-inch Dynamic AMOLED display with a resolution of 2400 x 1080 pixels and an adjustable refresh rate of 48Hz to 120Hz, whereas the iPhone 13 has a 6.1-inch OLED display with a resolution of 2532 x 1170 pixels. Although Apple's tablet has more pixels per inch, the S21's support for a 120Hz refresh rate tilts the scales dramatically in its favour. Because the iPhone 13 (but not the 13 Pro or 13 Pro Max) lacks such a refresh rate, the S21's screen is substantially smoother. Furthermore, the usage of an AMOLED display adds to the richness of the display, with deeper blacks and brighter colours.
Both phones have an official IP68 rating, which means they can be submerged for up to 30 minutes in up to 1.5 meters of water. Despite this parity, the S21's somewhat more appealing design, as well as its more fluid display, gives it the upper hand in this first round.
Samsung Galaxy S21 is the winner.
Battery life, performance, and charging
The Galaxy S21 is powered by the Qualcomm Snapdragon 888 CPU, which provides top-of-the-line performance that has yet to be matched by any other Android phone. Multitasking and gaming will be a breeze with this processor and 8GB of RAM. The same can be said about the iPhone 13, which is equipped with Apple's latest A15 Bionic chip. It's incredibly agile and capable as a 5nm CPU. The iPhone 13 will be every bit as speedy as the Galaxy S21, even with the 4GB of RAM on offer. You'll have a cutting-edge mobile PC regardless of the device you choose.
The Galaxy S21 has 128GB or 256GB of storage, however, the iPhone 13 has these two options plus a whopping 512GB of internal storage. Because neither phone has a microSD card port, you'll have to rely on the cloud if you go over the limit, regardless of which capacity you choose.
We haven't had a chance to fully assess the iPhone 13, so it's difficult to say which device has longer battery life. The S21 has a 4,000mAh battery that should last you a day of moderate use, though it may be close to running out if you use it more frequently. The iPhone 13 appears to have a battery capacity of 3,240mAh. Although this is a smaller device, Apple's judicious usage of software ensures that it will last you most days. As a result, we anticipate similar longevity to the S21, however, we'll have to wait for a comprehensive evaluation before drawing any judgments.
Both phones enable fast charging, with the S21 allowing for 25W charging and the iPhone allowing for 20W charging. Both offer 15W wireless charging, thus we're declaring this round a tie due to the same levels of performance.
Cameras
The dual-lens configuration of the iPhone 12 is carried over to the iPhone 13, with no substantial hardware modifications. This implies it has the same 12-megapixel wide camera lens and 12-megapixel ultrawide camera lens as last year's model, with the same aperture sizes. The iPhone 13 does, however, provide sensor-shift optical image stabilization with its wide lens, which was previously only available with the iPhone 12 Pro Max's wide lens. This provides better image stabilization, resulting in more useable photos in a wider range of situations.
Similarly, the Galaxy S21's camera arrangement is nearly identical to the Galaxy S20's, with both using a triple-lens setup that includes a 64MP telephoto lens (in addition to 12MP wide and ultrawide lenses). Nonetheless, Samsung claims that improvements to the image signal processor and new processing software in its new chipset make greater use of the raw data captured by sensors.
The S21, on the other hand, performs just as well as the S21. In favourable lighting, its images are frequently stunning, with vibrant colours and clarity. Simultaneously, processing enhancements have toned down the S20's occasionally exaggerated and too warm hues. Unfortunately, the S21 struggles in low-light situations, with the selfie camera in particular missing detail in less-than-ideal situations.
When it comes to the iPhone 13, it'll most likely be at least as good as the iPhone 12. We haven't given it a thorough examination yet, but given how good the iPhone 12's camera was, we expect the iPhone 13 to be just as good. Additionally, Cinematic Mode is included, which allows you to fluidly shift emphasis from the foreground to the background of a scene. This should be enough to make any aspiring director salivate.
iPhone 13 is the winner.
Updates and software
The iPhone 13 comes pre-installed with iOS 15, which includes improved Notifications, the ability to share media experiences over FaceTime, and a new Focus function (which basically offers different kinds of Do Not Disturb modes). It also maintains the same streamlined and highly secure user interface that Apple customers have grown to expect and enjoy.
Android 11 is installed on the Galaxy S21. It runs on Samsung's One UI 3.1, which is an Android 11 skin. It provides a highly intuitive user experience while also allowing for a level of customization not available on iOS.
While we're hesitant to declare a winner in the never-ending iOS vs. Android battle, there's no doubt that the iPhone 13 will receive greater updates. Even the iPhone 6S, which was released in 2015, is receiving iOS 15, so you can expect your iPhone 13 to receive iOS 21 as well. It will also receive upgrades faster than the S21, which will be hampered by the fact that Samsung is not responsible for the phone's underlying software.
iPhone 13 is the winner.
Special features
Both phones support 5G, including the speedier mmWave band, so you'll get lightning-fast download speeds in regions where 5G is available. The S21 also supports the latest Wi-Fi 6E standard, making it compatible with the fastest Wi-Fi connections available.
Aside from that, there's not much to say about the iPhone 13's unique features. You'll get Face ID as usual, as well as Memoji and Animoji, which let you add augmented reality characters to your messages. You'll also have Siri, Apple's virtual assistant, which has been a part of Apple phones since the iPhone 4S.
The only significant difference with the S21 is its compatibility with Samsung's new SmartTag Bluetooth trackers. These are little sensors that you may connect to personal items (such as keys) and track using the SmartThings Find the app on your phone if you misplace them.
Cost and the availability
Apple's iPhone 13 is now available for pre-order and will be released on September 24. It starts at $799, but if you want the one with 256GB or 512GB of internal memory, you'll have to pay extra. All major carriers will support the phone, and it will be available for purchase from most major retailers.
The Samsung Galaxy S21 is available for $799 (or $849 for the 256GB version) through Samsung. All major carriers support it, and it's available at outlets like Walmart, Best Buy, and Amazon, among others.
iPhone 13 is the overall winner.
It's a tight call, but the iPhone 13 outperforms the Samsung Galaxy S21 in every way. Yes, in terms of performance, they are basically equivalent, with the S21 being slightly more appealing. The iPhone 13, on the other hand, has a clearly superior camera and, in some ways, nicer software as well as a guarantee of more upgrades. This is just about enough to give Apple's new flagship the overall advantage, yet Android fans won't be disappointed by the S21.
Follow edgvio.com on Twitter, Facebook, Instagram and subscribe to our YouTube channel for modern technological news and reviews.